Become a machine quilting pro.
Angela Walters is considered one of the best free motion quilters in the world. Her new line of rulers by Creative Grids are specifically designed for machine quilting, and will not only make your machine quilting easier, you will be able to pull off some AMAZING new techniques too!
What makes the rulers great?
Turbocharge your quilting techniques.
These new rulers make your serpentine lines, wavy designs, border designs, stitch in the ditch, symmetrical arcs, chevrons, arches, and much more a snap to pull off!
Designed with the home quilter in mind.
Made specifically for machine quilting, the grip on the back keeps everything in place. The rulers fit great with regular sewing machines (and longarms!) but are big enough to be versatile as well!
Creative grids quality.
Angela's rulers are made by Creative Grids, the #1 quilting ruler brand in the world. Each ruler has both white and black markings so you can see perfectly, no matter if you're working on light or dark fabric!
YOUR
EXCLUSIVE
ONE TIME OFFER!
Sorry, this offer has now expired.

I ordered the complete set of creative grid rulers. I am now set for life. They are exactly as described. I have used two so far and absolutely love them! The learning curve wasn't as steep as I had figured it would be. Now I want to spend all of my time quilting with rulers. They will be keeping me busy for a few years to come. My only problem: so little time, so many quilts to make!

These rulers are awesome! 
These rulers are great, the back grips the fabric so no unwanted movement occurs while stitching, but they can still be adjusted on the fly should you need to tweak the line placement a bit. They shipped out really quickly once they were listed as "in stock" with Dinkydoo and arrived two days later which is quicker than most of my regular orders! These are my first quilting rulers so I don't have much to compare them with, but they do their job and they do it well. So far I have used the Elvira, Taj, Slim, Squiggy and Archie all on one quilt and each have preformed excellently.
A proper ruler foot allows you to use a ruler without worrying about damaging your machine or the ruler.  Our universal ruler feet cover almost every popular brand and model!
Want to see which foot is right for your machine? Check out our handy
ruler foot chart
.
Universal Ruler Foot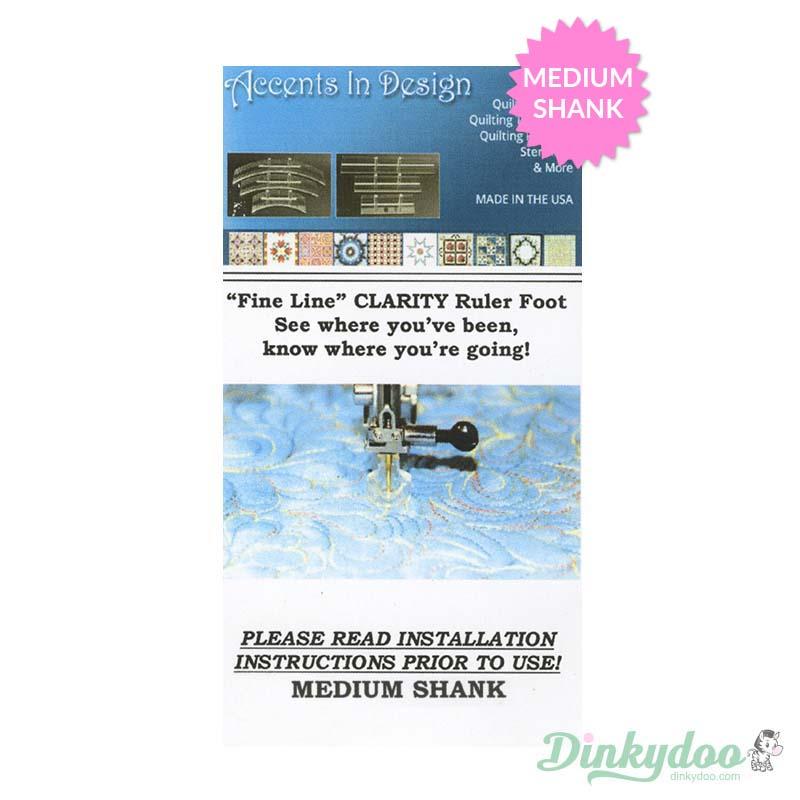 Universal Ruler Foot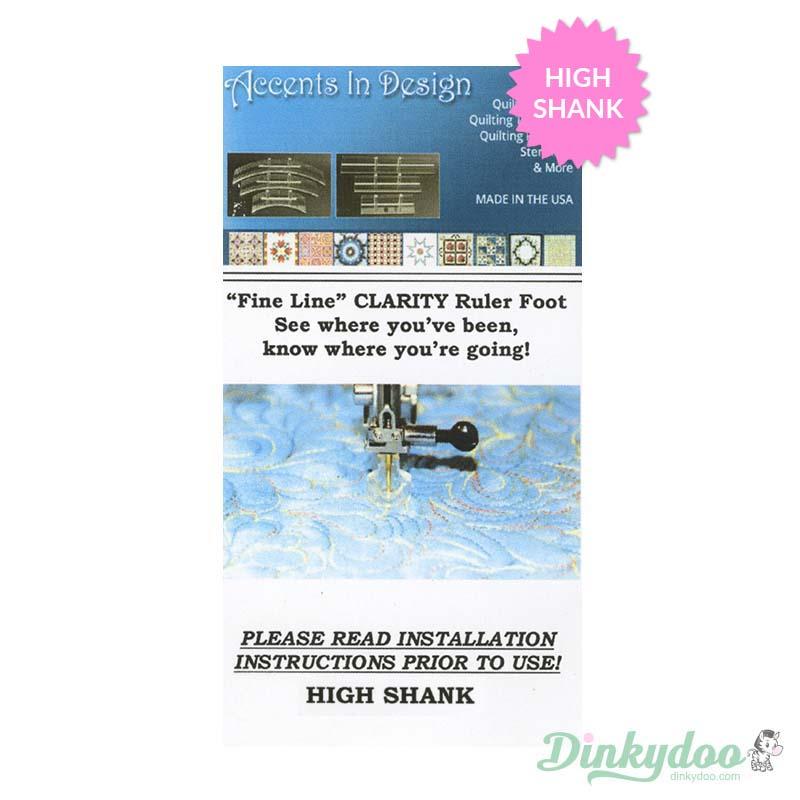 Universal Ruler Foot
Most Popular!